Product Offer and data related to it is cached to enhance performance.
The following modules are used for the Product Offer storage:
For details about how to use Client, use Client of the ProductOfferStorage module for getting the cached data, see Client.
Module relations
The following schema illustrates module relations in the Product Offer storage entity: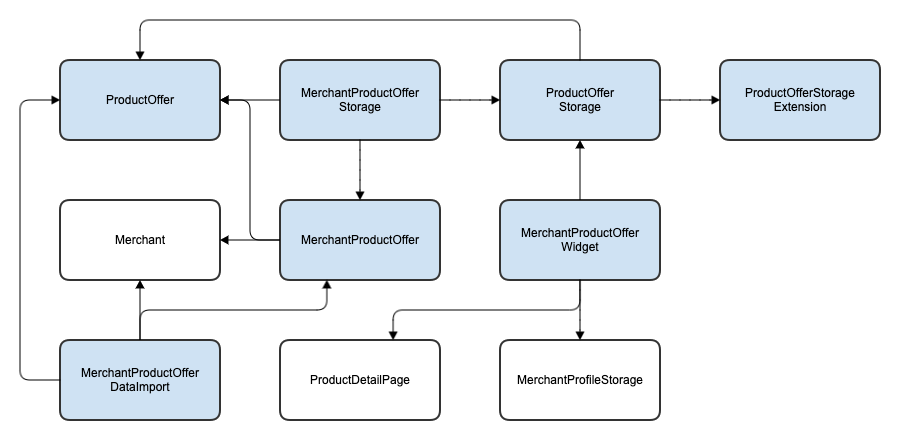 Thank you!
For submitting the form